The Woman's Guide to Retirement Planning
Did you know that women's retirement needs aren't going to be the same as men's needs? In this month's client-only webinar we explore the unique retirement needs of a woman planning her financial future.
We will cover topics from Social Security to lifestyle tips to help ensure women are prepared for any financial circumstance they may face in retirement!
SCHEDULE YOUR PHONE OR VIRTUAL CONVERSATION!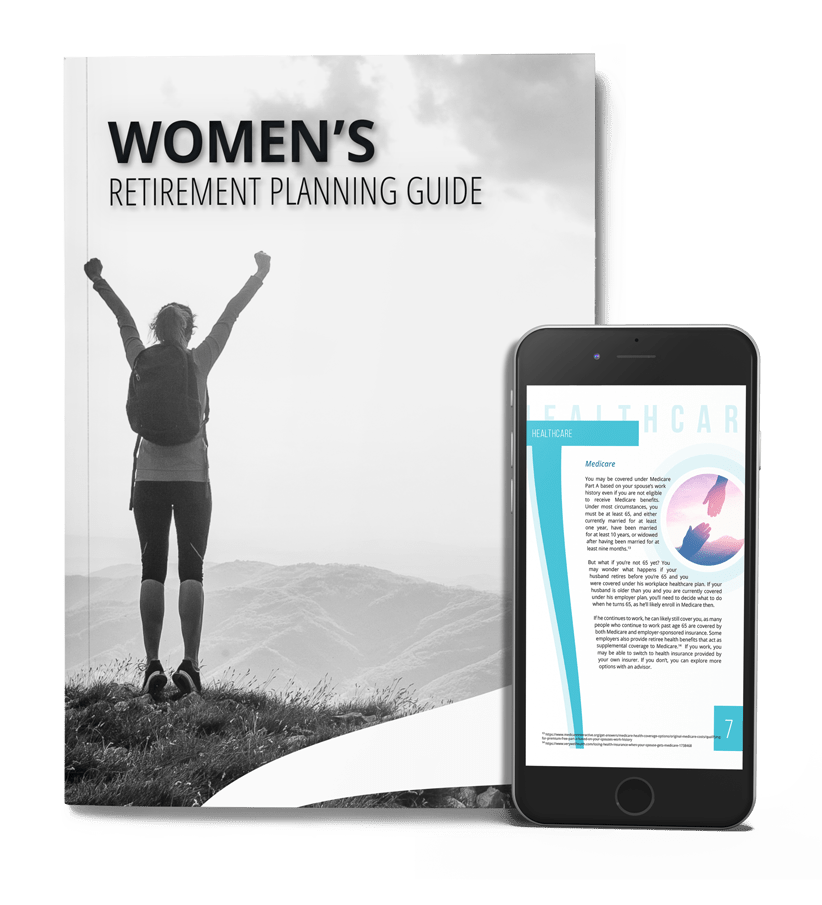 DOWNLOAD OUR COMPLIMENTARY GUIDE
WOMEN'S RETIREMENT PLANNING
Do you know your unique retirement planning needs and values? Financial planning is different for women and men. Don't miss out on optimizing your retirement strategy for YOU. Get Your Free Copy of The Women's Retirement Planning Guide.