REFER A FRIEND OR FAMILY MEMBER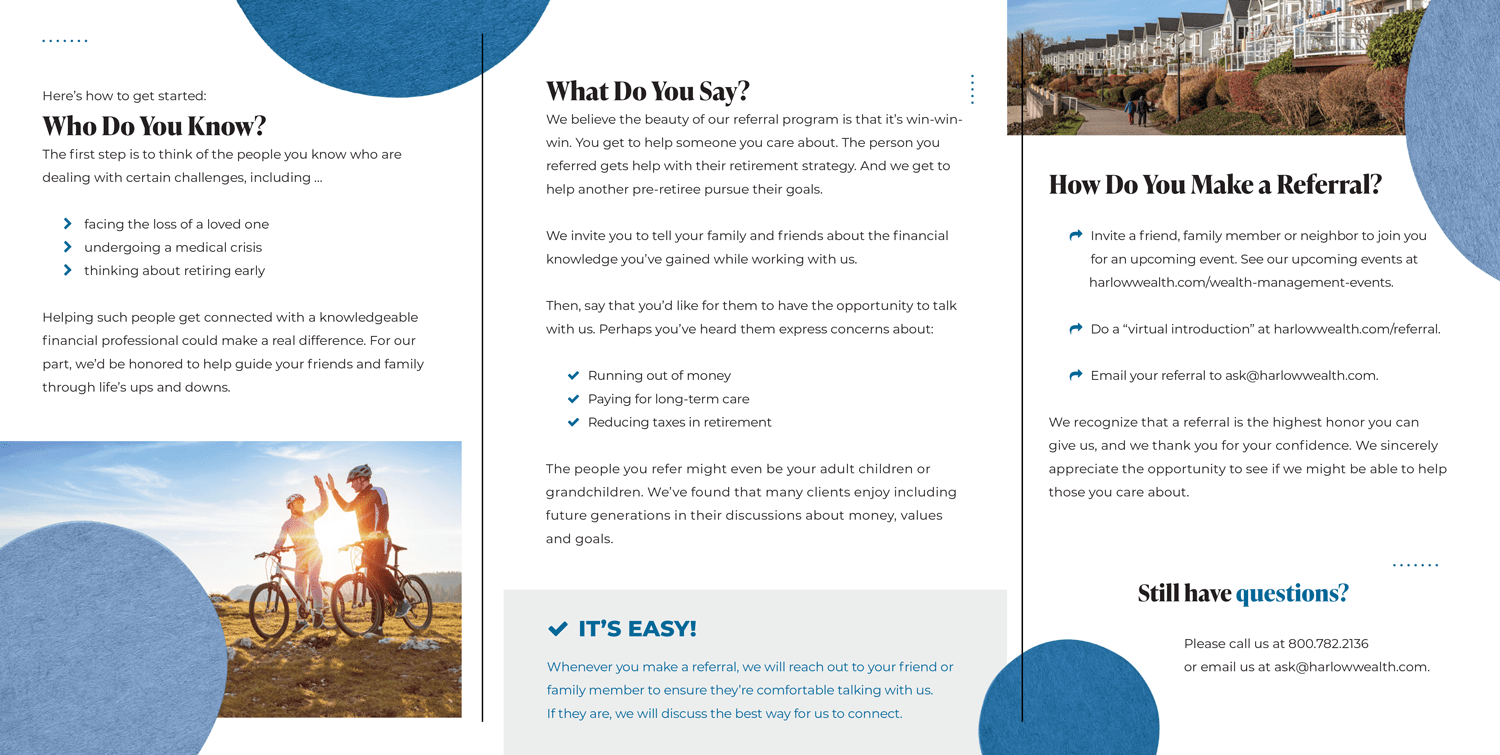 At Harlow Wealth Management, we believe everyone should be able to live the retirement they've always wanted. Our family is a team of professionals that works to help you turn your lifetime of hard work into the rest of your life. Share this opportunity with your friends and loved ones!
Do you know someone who shares these qualities?
Looking for a retirement plan?
Has concerns about the market
Undergoing a major financial life event
Is interested in tax-efficient strategies?
Seeking a second opinion
WE'RE HERE TO HELP
Make Your Referral Below
Providing Trusted Guidance for the Pacific Northwest & Beyond
Schedule your phone or virtual consultation today!