GET HARLOW'S LATEST eBOOKS!
Empower your retirement knowledge with
The Financial Leadership eBook Series
The Financial Leadership eBook Series is designed to help you stay up-to-date on how the retirement landscape is changing and things you can do NOW to protect yourself in the future. This eBook series is designed to provide you with the knowledge you need about planning the rest of your life. There are no second chances in retirement. Download our newest eBooks today to learn about the potential strategies you can use to help you get things right the first time around.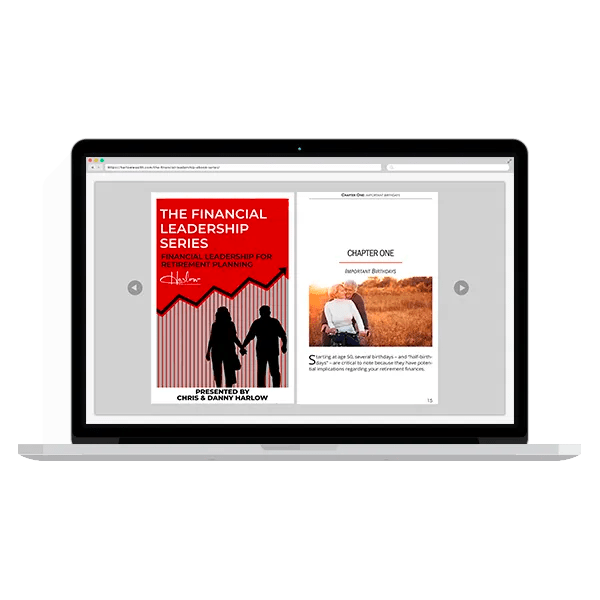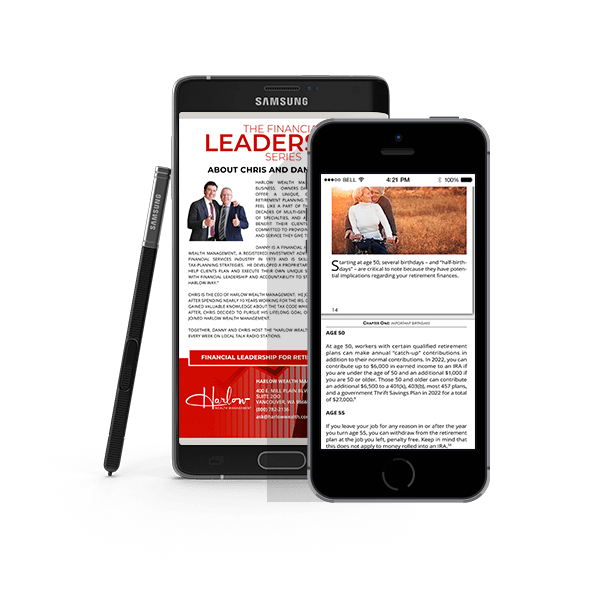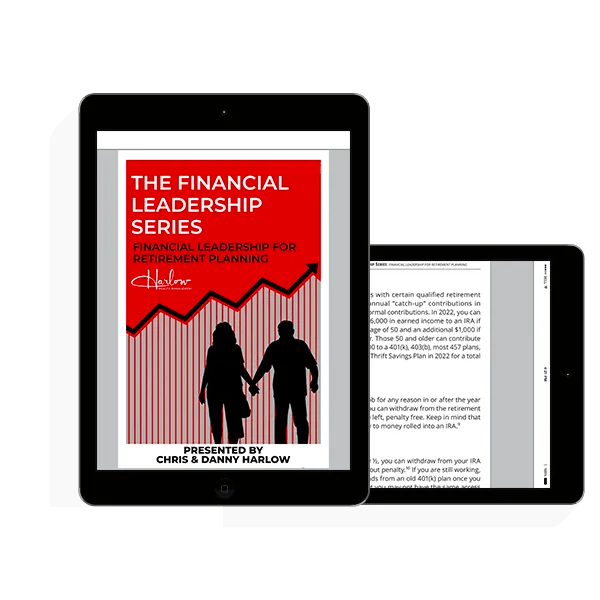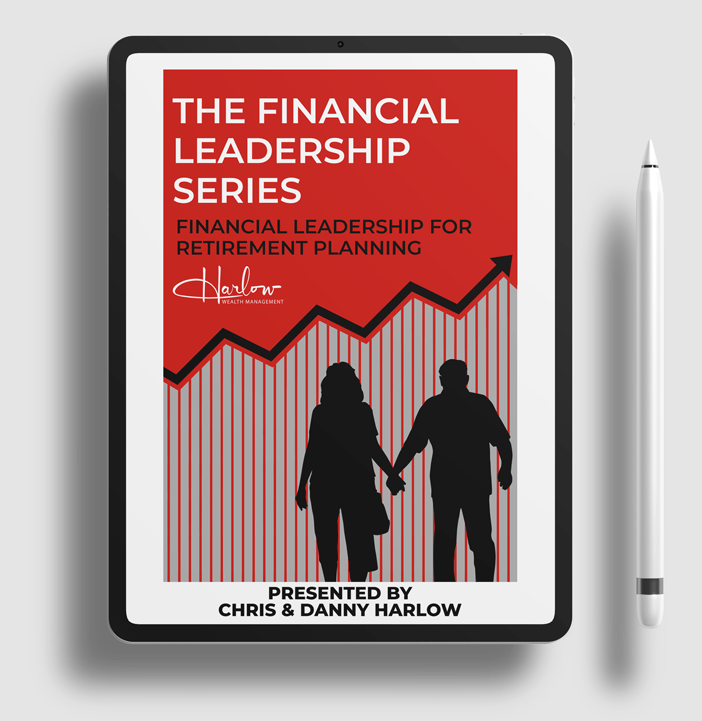 The Basics Of Retirement Investing
This book goes in-depth about what the recent year's current events could mean for retirees and the five most important parts of their retirement plan: income planning, investing, tax minimization, health care and long-term care, and estate planning. It provides a simple blueprint that will help you better understand the ins and outs of retirement planning so you can live your dream retirement!
Guaranteed income strategies can be a great way for retirees to plan for their income needs, but many people misunderstand them. "Financial Leadership for Creating Retirement Income" explains guaranteed income strategies and what annuities are. It also reviews the importance of planning after a turbulent recent years in the market. This eBook provides you with the knowledge any retiree needs to generate a lifelong income stream in retirement.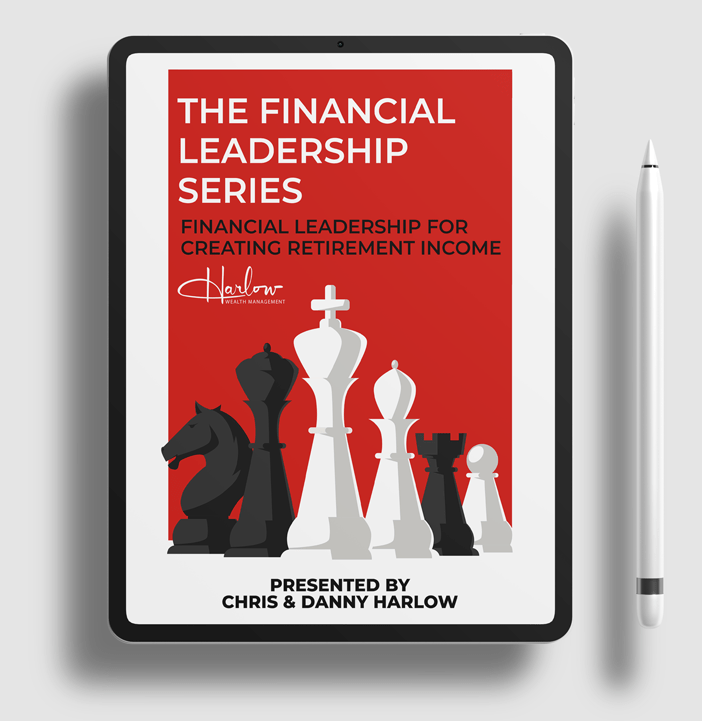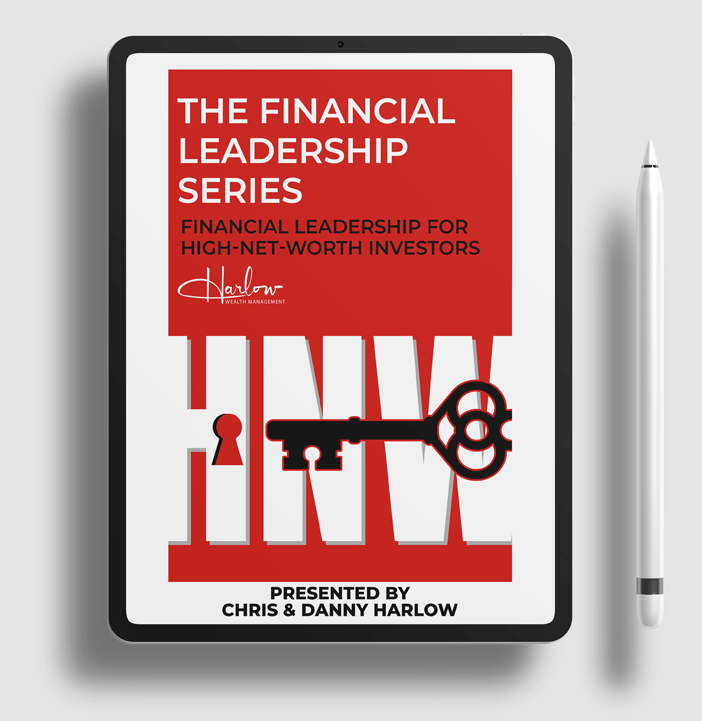 High Net Worth Investors Edition
You've spent all your working life saving for retirement, and it's important that your financial plan aims to protect your hard-earned money. "Financial Leadership for High Net Worth Investors" focuses on the concerns of high net worth investors and shows you the ways in which we can help people like you secure your future.