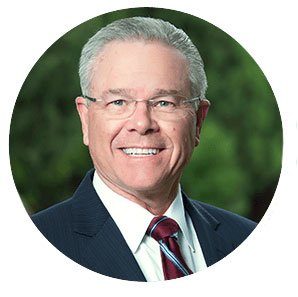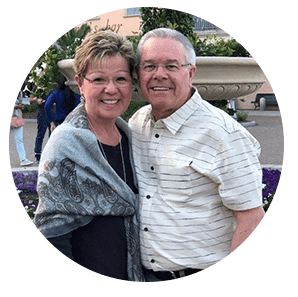 A Registered Investment Adviser, Danny began working in the financial services industry in 1973 and is well-versed in financial, estate, and tax-planning topics and strategies. During this time, he has developed his financial advising process known as The Harlow Way.
Danny has earned the Life Underwriter Training Council Fellow® (LUTCF®) from the Life Underwriter Training Council, an insurance training agency, and has kept up to date on trends in the financial services industry by attending industry educational workshops.
Danny is the founder and one of the hosts of "The Harlow Retirement Hour," which airs every week on local talk radio stations. He has also been featured in Newsweek magazine as one of America's premier individuals in financial planning and has been a special guest discussing retirement planning on the Brian Tracy television show.
A longtime resident of the Pacific Northwest, Danny is married and enjoys spending time with his grandchildren and playing golf.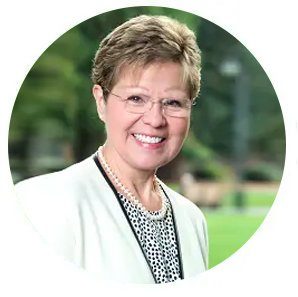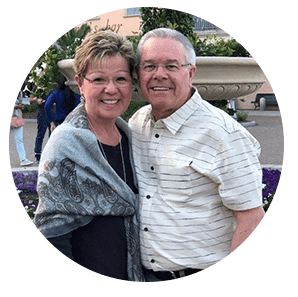 Esther is the Harlow Wealth CMO, "Chief Mom Officer." Though she is no longer in the office every day, like a mom, she is always looking out for the well-being of everyone at Harlow Wealth and lending a helpful hand wherever needed. She also takes great pride in ensuring our clients are welcomed, treated like family and well taken care of. She is the friendly voice reminding everyone that "Harlow Wealth is very good at what we do," which has become a company motto, and emphasizes that the Harlow Wealth Family is called to bring quality service to you: our clients and community.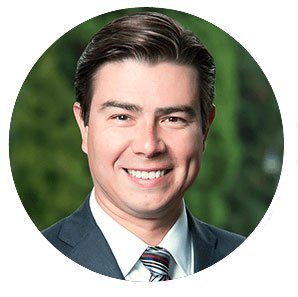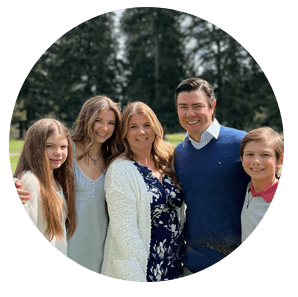 Chris is the CEO of Harlow Wealth Management. Before joining the firm, Chris got his start in the industry, working for the IRS. Over his 10 years there, he gathered valuable knowledge about the tax code and received his CPA license. It was then that he decided to pursue his lifelong goal of working with his father and joined Harlow Wealth Management in 2013.
Chris' past experiences have instilled in him a dedication to guiding clients through tax and retirement strategies. He believes wholeheartedly in trust-based relationships and brings this conviction to his planning practices and uses his IRS experience to help clients craft their financial strategies for retirement.
Chris has passed the Series 65, the NASAA Investment Advisers Law Examination; holds life insurance licenses in Washington, Oregon and Arizona; and has his certified public accountant (CPA) license. He graduated from Pacific Lutheran University.
Chris defines his interests as God, family and golf. He and his wife, Martta, have three children, Gracie, Faith and Christian, and two dogs, Bentley and Brutus.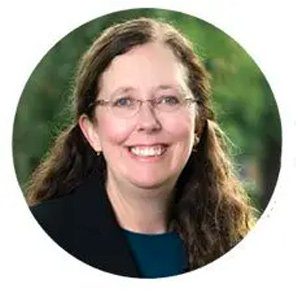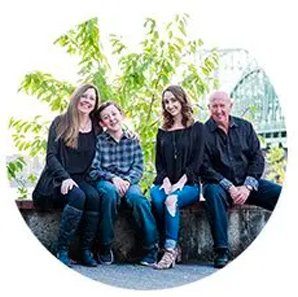 JAMIE CROSS
Chief Operations Officer
Jamie joined the Harlow Wealth Management family back in January of 2004. She has experienced all of the roles at Harlow — marketing, client service, onboarding, compliance — you name it. She has worn all "hats." She currently holds the position of chief operations officer — her role is overseeing the day-to-day operations of Harlow. The primary focus is ensuring that our clients experience only exceptional service. Jamie oversees the A-Team and is focused on their success as individuals and employees.
Jamie has worked in the financial industry for over 25 years. Her most recent position was the regional operations manager for Genworth Financial. She worked with clients throughout Oregon and Idaho and was responsible for the day-to-day operations. Jamie received her Bachelor of Science degree from the University of Portland in communications management.
Jamie resides in Hockinson with her husband, Roger (IAR at Harlow), two children, Katelyn and Zachary, and their dog, chief smiles officer — Zeppelin. She enjoys making memories traveling, hiking, cooking Thai cuisine and kayaking with her family.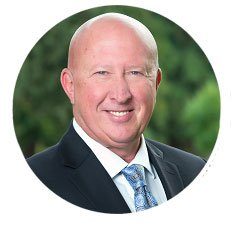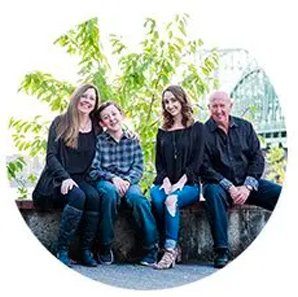 Over the past 35 years, Roger has helped clients solve their retirement concerns by using his experience and vast industry knowledge.
He got his start in the industry as a stockbroker but later shifted his focus to wealth preservation, protection and long-term care planning — rather than just wealth accumulation. He moved up the ranks at GE Financial to regional sales manager for Oregon and Idaho. At Harlow Wealth Management, Roger, an Investment Adviser Representative, draws on his diverse experience to create comprehensive financial plans for individuals and families.
In his free time, Roger enjoys grilling, hiking the gorge, fishing, traveling and exploring new places. He is an avid collector and fan of all things related to '50s sci-fi. Roger and his wife, Jamie, have been married for over 20 years and have two children, Katelyn and Zac. Their home's "chief smiles officer" is Zeppelin, their Boston terrier.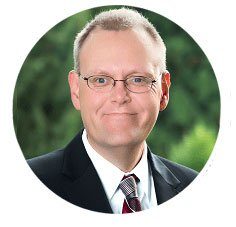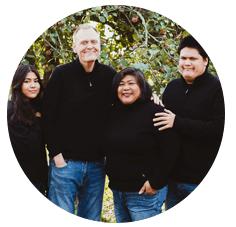 DAN ERICKSON, CPA, CFP®
Advisor
Dan uses his financial and tax knowledge to help clients find financial independence, helping them use their investment accounts and income sources as tools to focus on what they enjoy most in life.
Dan began his career as a small business auditor at the IRS. It was there he developed the skills that he would later use to help individuals and families plan their retirement. After leaving the IRS, Dan joined Harlow Wealth Management, where he works hard every day with clients, creating financial strategies to help them realize their dream retirement. He loves seeing his clients able to focus on what's important in life: friends and family, not money.
Dan has passed the Series 65, the NASAA Investment Advisers Law Examination, and holds life insurance licenses in Oregon and Washington. He is also a CERTIFIED FINANCIAL PLANNER™ professional and a certified public accountant (CPA). Dan graduated from the University of North Texas with a degree in marketing and Portland State University with a degree in accounting.
In his free time, Dan enjoys spending time with family and friends. He and his wife, Catherine, enjoy their active lives with their son and daughter.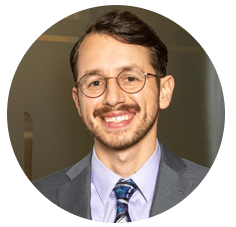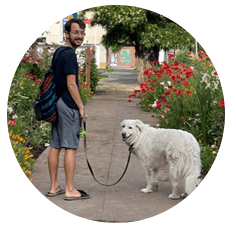 AARON ARGISO, CFP®
Associate Advisor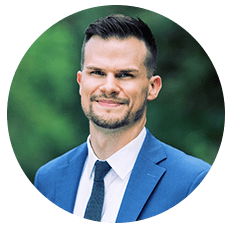 ALEX DIAZ
Associate Advisor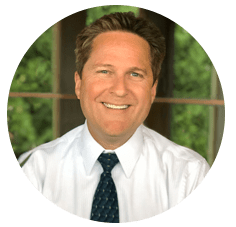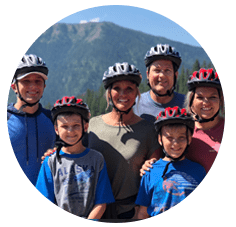 JOHN AARHUS
Associate Advisor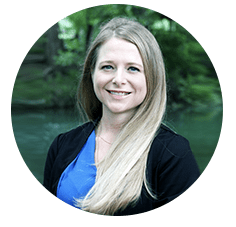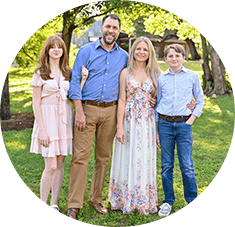 AMANDA ARNOLD, CFP®
Client Onboarding Coordinator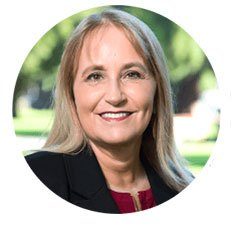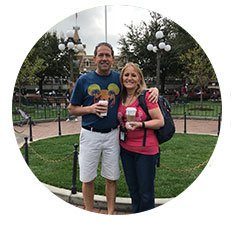 PENNI WAMPACH
Client Experience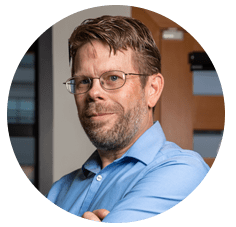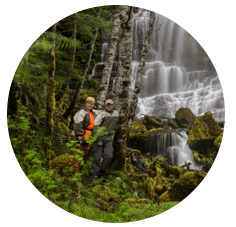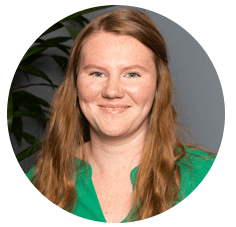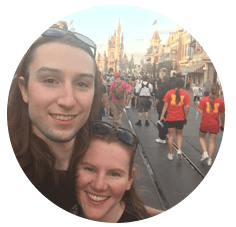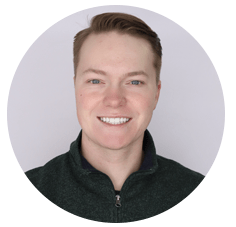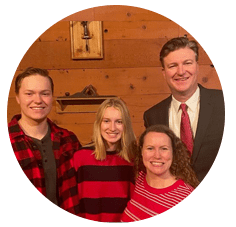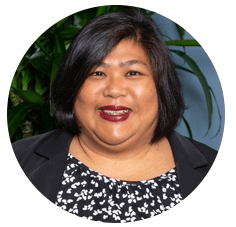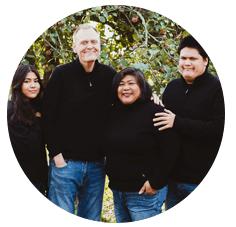 CATHERINE ERICKSON, SHRM-SCP, SPHR
Business Development & HR Director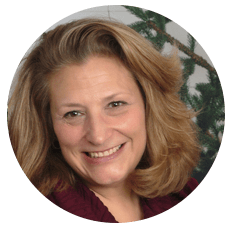 DONNA DIMARIA
Chief Compliance Officer
MORE INFORMATION ON THE HARLOW FAMILY
Providing Trusted Guidance for the Pacific Northwest & Beyond