Required Minimum Distributions (RMDs)
SCHEDULE YOUR PHONE OR VIRTUAL CONVERSATION!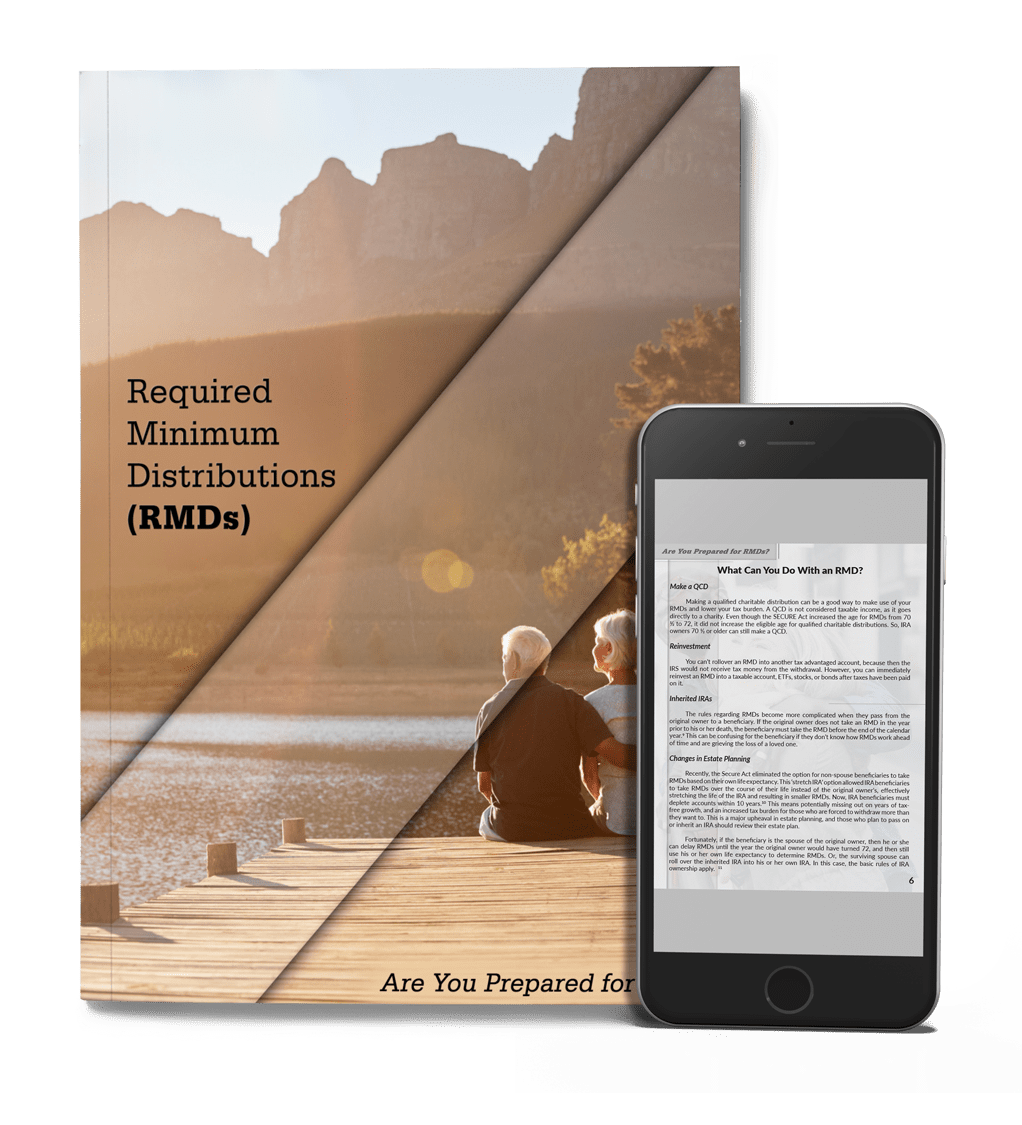 DOWNLOAD OUR COMPLIMENTARY GUIDE
REQUIRED MINIMUM DISTRIBUTIONS
RMDs (Required minimum distributions) are the amounts that U.S. tax law requires a person to withdraw annually from traditional IRAs and employer-sponsored retirement plans. Until recently, RMDs were required starting at age 70 ½, but the SECURE Act changed the age to 72. That means once you turn 72 years old you now have to start taking RMDs from your tax-deferred retirement accounts. Download our new guide to learn the tactics to properly take your RMDs and avoid penalties.